subscribers receive custom art, poems, and clothing for signing up!
similar to patreon, this subscription is a platform where YOU can support the work that I do

I am so grateful to be in a position of pursuing a passion of my interest,
I am constantly growing and learning more about my art, performance
as well as staying involved with being of service to underserved populations
such as people in recovery from substance use disorder and incarcerated folks

In return of your contribution,
you'll get rare unreleased recordings, raw demo tracks, live performance videos, lost songs, written poems, stickers, t-shirts, vinyl, cds, etc. at random!


from the cosmic abyss/
Myles

Tier 1: gets new songs, and an occasional letter/ sticker package

Tier 2: gets shirts, Cassette tapes and vinyl at random

Tier 3: gets Mystery Art Mail every month!!


Here's what you get:
All the new music I make

streaming instantly on your mobile device via the free Bandcamp app, and also available as a high-quality download.*

Access to subscriber-exclusive messages:

These back-catalog and subscriber-only releases:
The satisfaction of knowing you're supporting me in a sustainable way.
Join:
For $5/month, you get everything above.

You're a subscriber

Thank you!

For $15/month, you get everything above, plus:

Much Love~$15/monthly or more
GOODIES IN THE MAIL!!
Myles sends you hand written notes and treasure ARTicles

You're a subscriber

Thank you!

For $50/month, you get everything above, plus:

SUPER SUPPORT LOVE~ $100/monthly or more
Hands down, you are a huge Patron to the Arts, thanks!!!

This pledge will get you a one of kind poem hand written to you every month with other surprises in appreciation for your belief in what I'm doing

You're a subscriber

Thank you!
* Downloads are DRM-free and available in MP3, FLAC and
more
.
Myles Bullen
Portland, Maine
Portland, ME.
Soft Rap / Art Poet Native American/ Person in Recovery

"Hi, my name is Myles and I'm terrified of feelings"

want to say hi?
message me on instagram! @beatboxpoet
Latest Release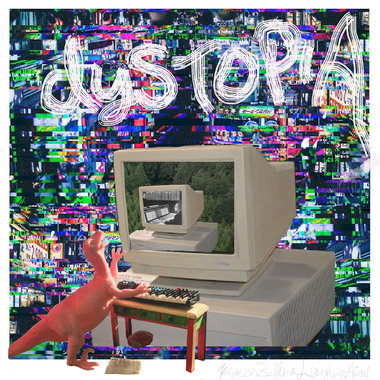 Digital Dystopia (single)